Rainbow Castle Hire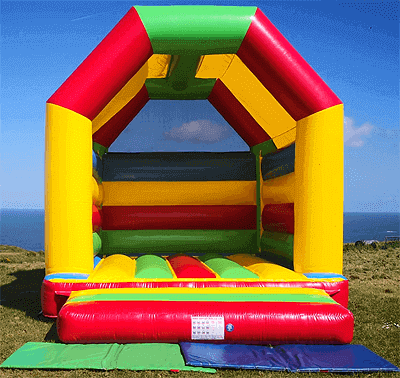 A good-sized, robust, quality unisex bouncy castle in vibrant rainbow colours that children love. This rugged rainbow bouncy castle hire is suitable for children and adults alike.

Dimensions: 18ft x 15ft
Location Suitability: Outdoors & indoors (subject to space)
Venue type Suitability: The Large Rainbow Bouncy Castle can be used at any event including fetes, school activity days, fund-raising events, weddings, summer play schemes, playgroups, and private parties.
Age Range: Suitable for Adults & children
Description: Our Large Rainbow Bouncy Castle for hire features a built-in rain cover. Hire this multipurpose inflatable castle for a fantastic attraction at any event or party. Great for back gardens etc.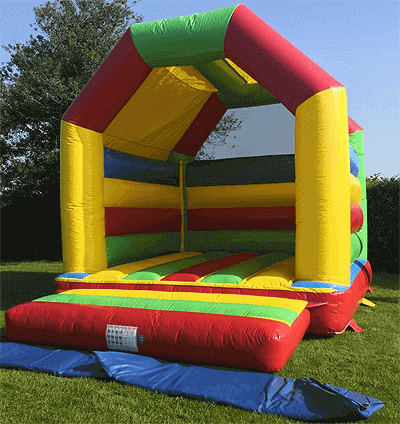 £130
All major credit cards are accepted. Hassle-free booking.

Great add-ons: Diddy cars, soft play, giant games, fun catering (candy floss & popcorn makers). Combo Package with our Surf Simulator available.
Happy customer:
This a lovely castle and thanks to the rain cover the kids could keep playing. We had an inflatable rain cover for the rodeo sheep as well. Brilliant fun thank you, Cardigan
Please call 07967 955773 for details
You can read our Your can read our frequently asked questions page for more information and book using This email address is being protected from spambots. You need JavaScript enabled to view it., or phone thanks
The more bouncy castles and or add-ons you order the more you save.