Princess Bouncy Castle Hire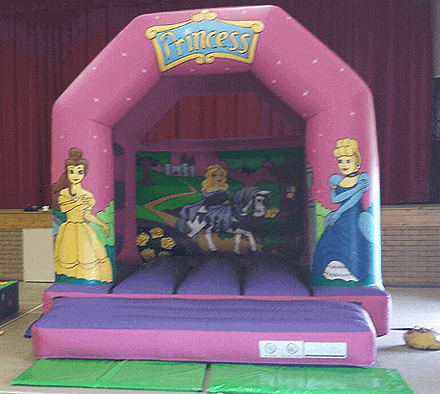 Princess-themed bouncy castle hire that never fails to raise a smile for little princesses across the Welsh Countryside. If you have a little princess in your life and her birthday is fast approaching then our Princess Bouncy Castle across Wales could be just what you are looking for to give her the perfect princess party that she will remember for many years to come.


Bouncy castle for girls
Hire a Princess Bouncy Castle in Carmarthenshire, Ceredigion, Pembrokeshire, Ammanford, Swansea, and Cardiff areas to make your child's dreams come true, bouncing around with the princesses they have seen in their favourite films, living her dream amongst her best friends and close family members.
Everyone loves a little bit of pink in their lives and this Princess Bouncy Castle gives you the answer to your children's princessy dreams.
However, if this princess-themed bouncy castle is not enough then we also have a princess bouncy castle with slide in the style of a carriage and horses. (see below booking button)
Dimensions: 12ft x 15ft
Location Suitability: Outdoors & indoors (subject to space)
Venue type Suitability: The Cinderella and Belle theme bouncy castle can be used at any event including fetes, weddings, school activity days, fund-raising events, summer play schemes, playgroups, and private parties.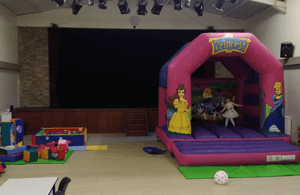 Age Range: Great for all ages up to 10
Description: Our Cinderella and Belle bouncy castle is a great attraction. Hire this themed inflatable castle for a fantastic attraction at any event or party. Make your little girl into the princess that she wants to be along with all her friends
£100
All major credit cards are accepted. Hassle-free booking.

Great add-ons: Diddy cars, soft play, giant games, fun catering (candy floss & popcorn makers).


Happy customer:
We hired this along with the diddy cars and was a great deal. Thank you
Haverfordwest, Pembrokeshire
Happy customer:
Our daughter is a Belle fanatic so this was perfect for her party.
Dinas Rowlands, Aberporth
You can read our frequently asked questions page for more information and book using This email address is being protected from spambots. You need JavaScript enabled to view it., or phone thanks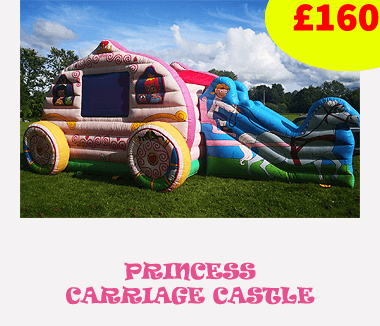 The more bouncy castles and or add-ons you order the more you save.