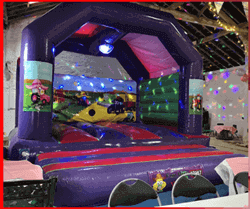 Pirate Disco Castle hire
Here we have our pirate themed bouncy castle which can also be a disco pirate bouncy castle if you wish to have the all-in-one with the ultimate party Castle, this is a great castle for all ages from kids to adults it is waterproof can be used inside and outside and has a Bluetooth speaker which makes you avoid all the wiring if you want to change the volume all the track music which is being played in your party or from the Fingertips of your phone or tablet.

This Castle gives you the wild factor for your party with the little Pirates all around and with its high high-quality image and themed characters on the castle along with the disco light will be a great party breaker for all your little party-goers.
Fun Hire wales have a pirate disco bouncy castle for hire with the pirate theme all with lights and music!

This pirate disco-ready bouncy castle is suitable for children and adults alike and it has a quality rain cover to ensure nobody gets caught in the rain if your hire is outdoors.
It can play music from your phone etc and has disco-style lights at the top. Kids do tend really enjoy jumping around to their favorite music.
The pirate theme for boys and girls: Again, you can extend this pirate-themed party hire with the addition of our Pirate Assault course, Pirate ship assault course and now we have a Mini Pirate themed activity bouncy castle hire. Please 07967 955773 ring for details and best prices
Pirate Theme Bouncy Castle for hire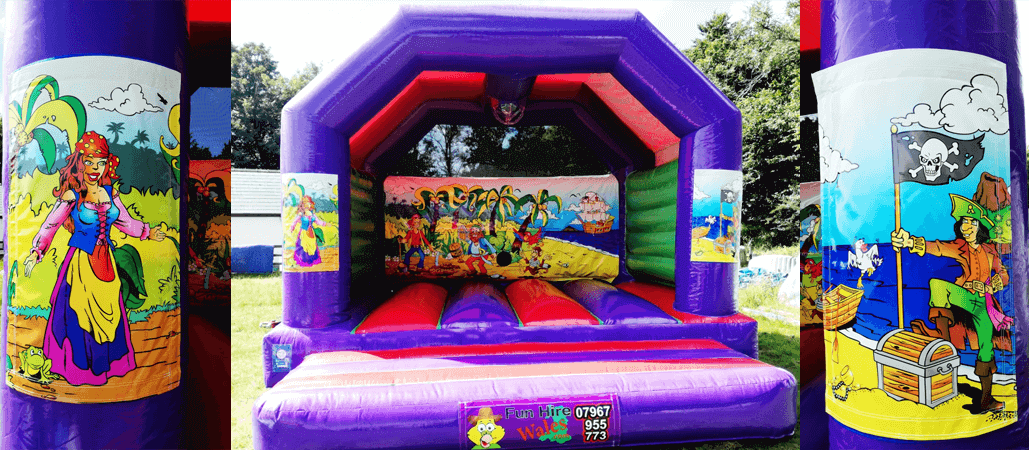 £135
All major credit cards accepted. Hassle-free booking.

You can read our frequently asked questions page for more information and book using This email address is being protected from spambots. You need JavaScript enabled to view it., Facebook message or phone thanks
The more bouncy castles and or add-ons you order the more you save.