Bouncy Castle Hire Ammanford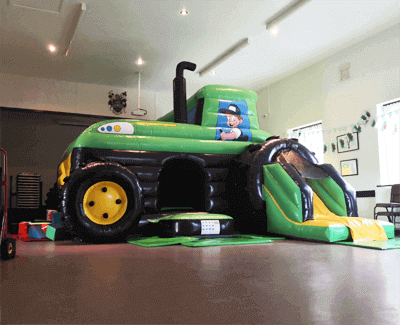 Looking to hire Bouncy Castles in and around the Welsh town of Ammanford? Fun Hire Wales ensures year in and year out, we offer a large range of fully insured bouncy castles for hire. We are one of Carmarthenshire's largest and most popular Bouncy Castle providers with an ever-growing number of satisfied customers both private and commercial.
Our quality inflatable castles and soft play are Suitable for adults and children and come with safety mats as standard.
Bouncy Castles for both indoor and outdoor use whatever the weather (We won't hire bouncy castles in Ammanford if it is too windy).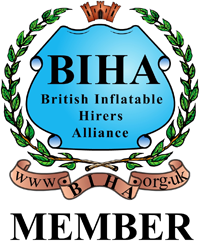 We comply fully with health and safety guidelines for all equipment and are members of BIHA and TIPE. Trust us to keep the highest standards of safety and cleanliness on all our inflatables for total customer satisfaction
From birthdays to christenings and from fun days to barbeques, we provide the entertainment for you and are happy to add packages so you get more for less.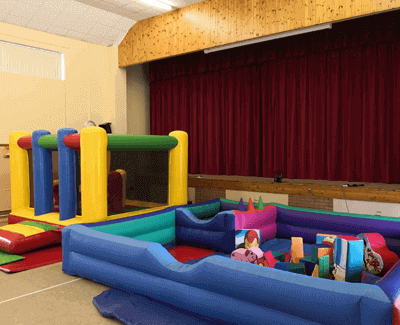 As well as Fun Hire Wales offering the following modern and up to date inflatable castles, rodeo rides, photo booths as well as a large selection of themed soft play that can be combined to bring you a truly special event or celebration
Themed Bouncy Castles: Tractor, Farm, Wedding, Disco, Underwater, Christmas, Frozen bouncy castle, Pirate Ship assault course, Unicorn, and many more…
View our quality bouncy castle range here
Venue hire for Bouncy Castle Hire Ammanford
We have used the Penybanc Hall in Ammanford, Carmarthenshire for venues for parties and celebrations many times.

Fun Hire Wales has been entertaining and feeding both corporate and private clients across Wales for almost 10 years with a 5-star hygiene rating.
Bringing a wealth of experience and professionalism to weddings, carnivals, birthday parties, corporate events, pub entertainment, kids discos, and hospitality events across Carmarthenshire. If you want corporate, hospitality catering in Ammanford then take a look at our sister website https://www.hoggetshogroasts.com/
We pride ourselves on offering a friendly, good quality service at competitive rates and bookings are priced individually.
Open 7 days a week all year round. Call us today on 07967 955773 for Bouncy Castle Hire Ammanford. If we miss your call we will get back to you.