Hog Roast Catering Wales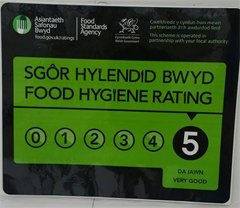 Based in Carmarthenshire, West Wales we specialise in a truly delicious Hog Roast Hire and Barbeque catering for any occasion delivered from our 5-star hygiene rated Carmarthenshire caterng service, with an exceptional reputation with providing corporate, private event and wedding catering and wedding bbq catering and crepe catering across Wales and Parts of England. With our vast experience in the mobile and on site catering industry.
We pride ourselves on providing a service that covers the whole of Wales. So whatever your event, whether it be a corporate gathering, sporting/music event or a community/social function you can rest assured that our Pig Roast Catering have the knowledge and experience to ensure your event goes smoothly and all your requirements are fulfilled.

Event Catering Wales at its best
The Hog Roast Catering Company are based near Llandysul, Carmarthenshire. Our experienced team has been providing hog roasts and barbeques to hundreds of satisfied customers in West Wales, Carmarthen, Swansea, Cardiff, and surrounding areas. If you're planning a major corporate event; a celebration or a festival – you can depend on our catering team. When you need a team that can deliver fresh food for major events or Festivals – you can trust Fun Hire Wales.


Having experience in this field we will prepare roasts or barbeques indoors or outside: can cater for all sizes of parties from 25 guests to 2000: are available throughout the year, providing a fully inclusive range of menus for all requirements and budgets.
The Hog Roast Catering company are Wedding & Event Caterers based in Carmarthenshire and they have a growing number of corporate clients that call upon us for Pig Roast catering in Cardiff and Swansea areas of Wales.
Catering Services in Wales:
Pig / Hog Roasts
Buffets
Desserts
Equipment Hire
Don't forget: they can provide a Unique and Special type of hog roast catering for any occasion, including Weddings, Birthdays, Anniversaries, outdoor garden party or just a hog roast to celebrate a Corporate event. Whatever your budget, we will work around you.
Call now for a no-obligation quote and see why this local company is so successful. Please visit Hog Roast Catering Website for more details

FAQ for Hog roast Catering Services in Wales
Q. How Many people does a pig roast feed normally?
A. It depends on the size of the pig used and this, of course, affects the budget.

Q. What happens if we only have a small number of people? Is a hog roast suitable?
A. We would recommend a leg / joint roast as that is an affordable option for smaller numbers.

Hog roast DIY options available with hogs and joints supplied if needed. or hog roast machine hire. Please phone for details.


---
We are THE wedding hog roast caterers for Wales and we can supply Marquee tents and fun inflatable entertainment for your wedding day.
Please ring for our wedding entertainment packages or read here thank you.